Trendy Graphic Tees Are Back, and They Feel Like 2002
Graphic tees have once again risen from the fashion archives of history, finding themselves trendy in 2021. Printed tees have been a wardrobe essential for quite some time, but people are now becoming more creative when it comes to the design and message they choose.
In the past few years, we've witnessed a resurgence that was led by some of our favorite style icons. Sometimes they're cute and quirky, sometimes they're deeply meaningful. 
A kid with his tongue out
It is likely that you've seen this logo on several t-shirts or stickers, but you may not know what it is about.
Chances are you've stumbled upon the eccentric illustrations of the brand Nick Automatic.


Louie Nicolo Nimor "SKULLFACE" ​
is an illustrator and graphic designer with a decade of experience working with top brands, businesses and even musicians and personalities around the world.
His portfolio includes illustrations and colorful journeys of some renowned brands, including David Hasselhoff, Tiesto, Nicki Minaj, The Dark Knight, Sesame Street and Disney's Mickey Mouse. Over the years, Nick's illustration career flourished, leading him to create his clothing brand, "Nick Automatic Clothing Company". Nick Automatic is a creative universe featuring characters that he developed through his imagination and artistic influences fused with modern streetwear aesthetics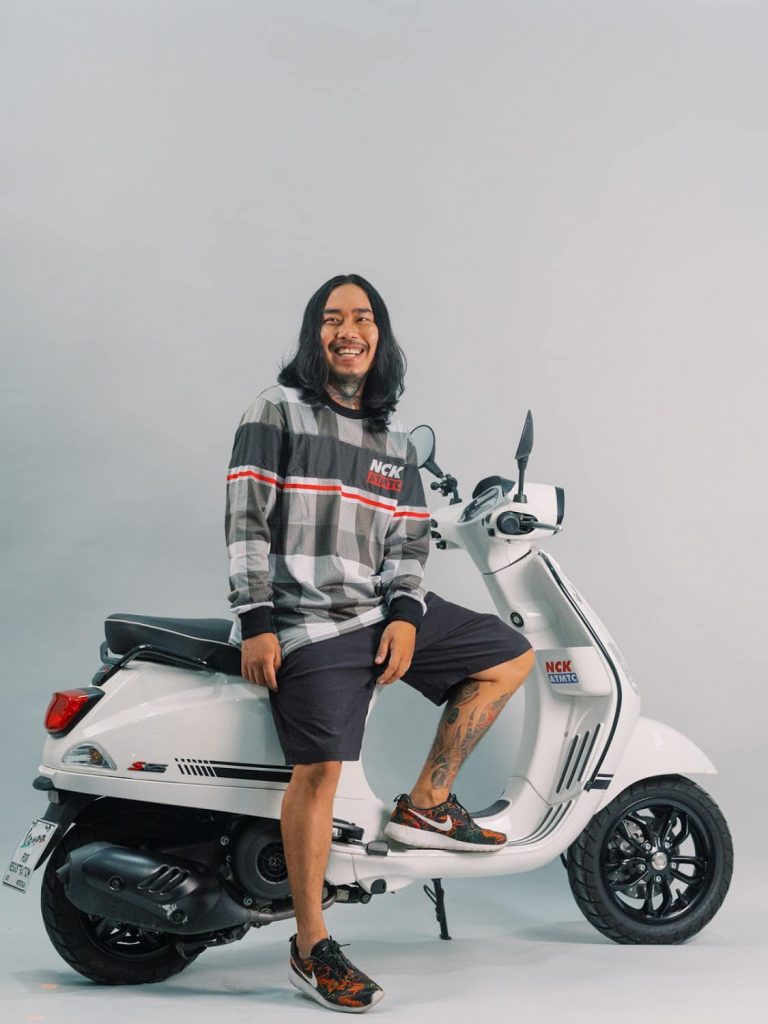 With more than 30,000 shirts sold in the Philippines, it has become one of the household names in illustration-based clothing brands in the country. Following the success of his clothing brand, he has been invited to talk at design conferences along with talented individuals like Seb Lester, Joshua Davis and Benson Shum of Disney Animation. Aside from speaking in design forums, he also teaches illustration on Skillshare and conducts mentorship programs for aspiring designers and budding entrepreneurs here in the Philippines.
We are very excited to announce that  Skullface, also known as Nick Automatic  is launching mini versions of his resin toy Kid Happy OG & Breh Chaos here at Art Toys PH!

HAPPY KID OG & BREH CHAOS JR
SOLD AS SET
LIMITED EDITION OF 50PCS
RESIN FIGURE
4.5″