Kalsada Toy Festival
June 7 @ 8:00 am

-

June 9 @ 5:00 pm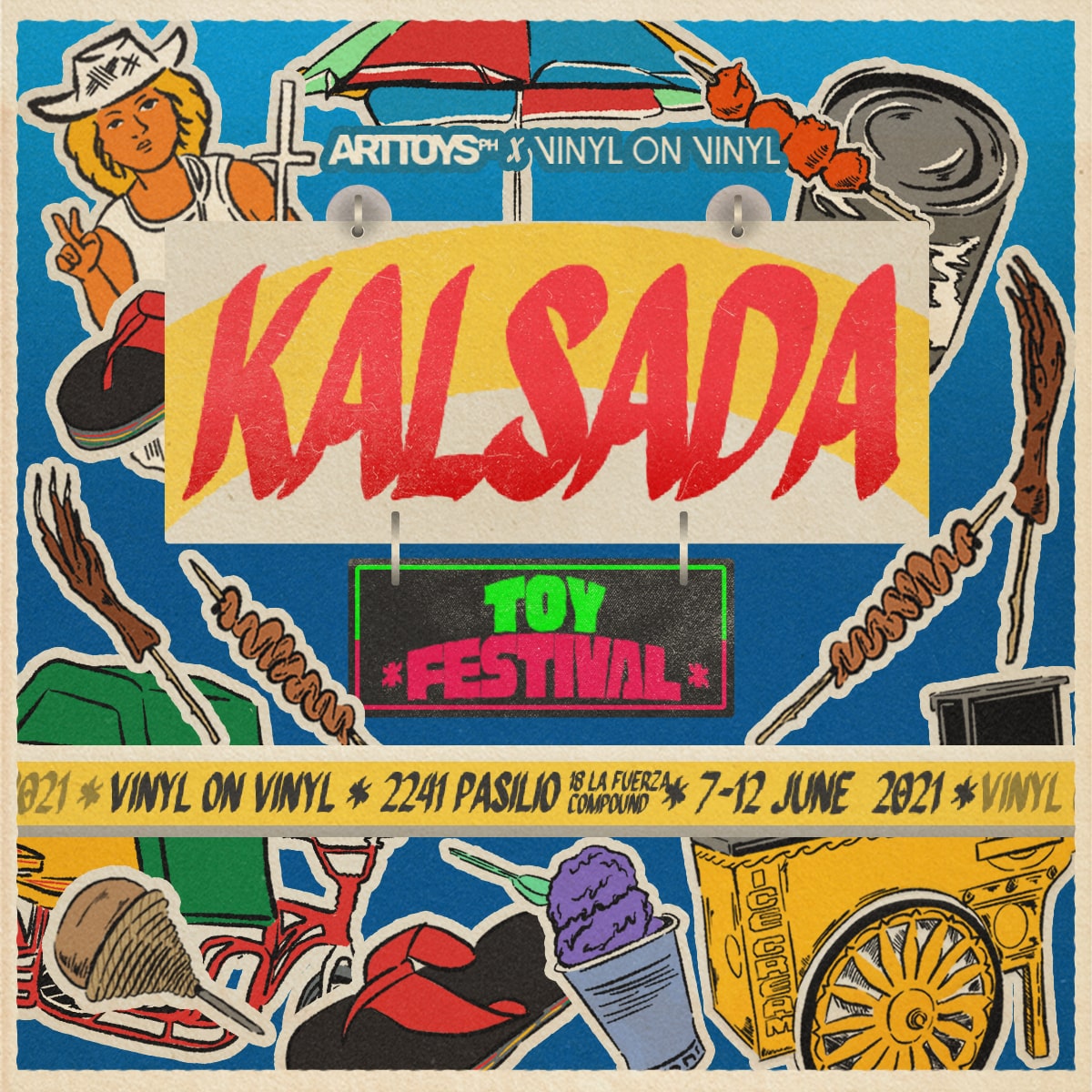 If we would name something that we all long for, ever since we were forced to stay at home, one of these would be attending toy exhibits. We definitely miss socializing and geeking out with hobbyist and enthusiasts.
But for Raymond, collecting toys means more than just going out on a splurge to acquire. Toys are the representations of nostalgia and childhood innocence exhibited in the group show Kalsada.
Influenced by Spanish, American, and other nearby countries, the Philippines has a wealthy cultural history when it comes to art. A country born with artistic people, Filipinos are known for being creative and adaptive.
Regardless of social class, most Filipinos have expressed their fond for music, food, and games throughout their childhood.

The event Kalsada, a symbol of life, features the elements of Filipino street culture and evolution of art toys into one.
Art Toys PH in collaboration with Vinyl on Vinyl created this exhibit for collectors and enthusiasts the need to get back to their roots, to look back on what childhood used to be like, to take a break from the modern world, and to carry on the value of street culture onto the next generation.
Given this current situation, people might lose touch with it sooner or later, it might be just a part of history forever.
As a reminder for his passion in toy collecting, Raymond co-founded Art Toys PH to inspire local artists to keep on creating art. Art is a means of catharsis for Filipino creatives.