Art Toys PH is the premier art toys collective in the country. It is an active and growing platform/community/marketplace of artists and collectors based in the Philippines that shares art toy related information through news, blogs, reviews, discussion, custom shows, release events and vinyl artists promotions.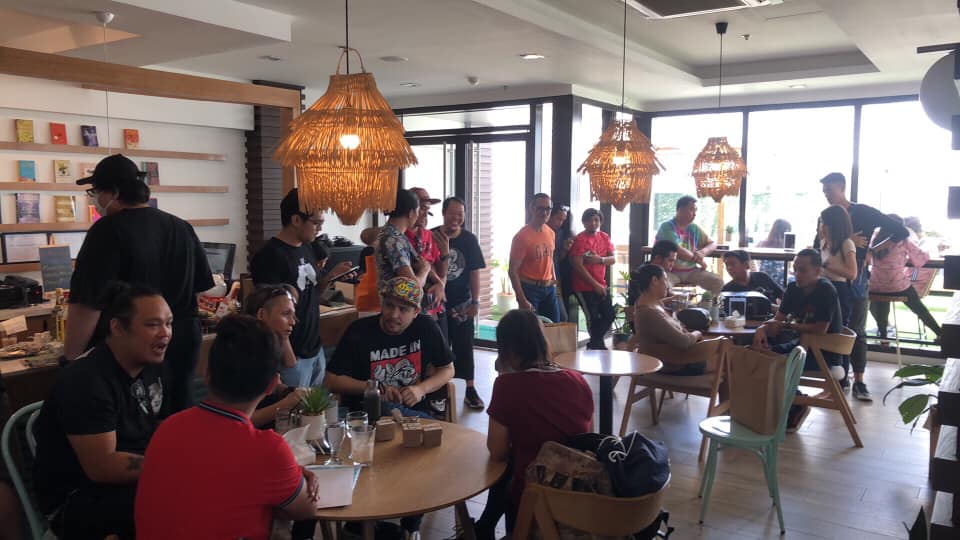 Our vision is to be the biggest platform of contemporary filipino art toys collective in the country.

Our mission is to bridge the gap between local filipino artists and their consumers.
Our goal is to promote local filipino artists by organizing events for them to showcase their talent.


Joseph Jjawzip Ingking
December 22, 2020
I HGIHLY RECOMMEND ART TOYS PH BECAUSE THEY ACCOMMODATE ALL KINDS OF ARTISTS EVEN IF YOU'RE JUST STARTING UP YOUR OWN CRAFTS, ART TOYS PH IS A PLACE FOR YOU! MORE POWER TO THIS PAGE AND TO THE COMMUNITY! KUDOS! ART TOYS PH ALL THE WAY UP!
Mygi Mesina
February 1, 2021
Such great platform for toy and art lovers. Learned and encountered many inspiring and amazing artists! More power art toys ph!
Kristi Grabiel
December 11, 2020
I cannot say enough about Raymond and Art Toys PH! I live in Arizona and love to collect designer toys. I have found that my favourite artists come from the Philippines. I cam across this website a few months back and absolutely fell in love with the artists and the amazing talent that comes out of the Philippines. Almost every month they have amazing shows showcasing original custom toys by somet of the amazing talented artists and I have been lucky enouugh to acquire
Christian Cabarles Fernandez
May 17, 2020
Christian Reyes
May 23, 2020
An amazing page/group that supports local art toy community and artists. Would absolutely recommend this page to other art toy enthusiasts!
Atora Neneko Martinez
May 21, 2020
An awesome platform where artists both old and new can showcase their artworks ..and interact with co-fellow artists, and art enthusiasts! Also a venue for collectors to share those cool art toys! Admins are very accommodating too!
Gemar D. Batol
May 20, 2020
Awesome page who support local talents with very accommodating admins
EJ Sulit
September 23, 2020
Very supportive to the local artist and very helpful in promoting local talent to a wider audience! Super smooth transactions in auctions and other events!
Maxcel Daniel Jr Villegas Migallos
April 26, 2021
awesome community and awesome organizers & artists involved too 😀
Dondi Fernandez
December 2, 2020
A great place place for aspiring toy designerrs.
solid virtual place for art toys enthusiasts especially for local makers and collectors. good place also for showcasing works of very talented toy artist. friendly and very approachable admins of course
Art Toys Ph was a great experience for me, they welcome beginners or enthusiast like me to the scene. They will educate you about the things you need to learn when creating. 🙂 Can't wait for more opportunities with them. 😀 <3